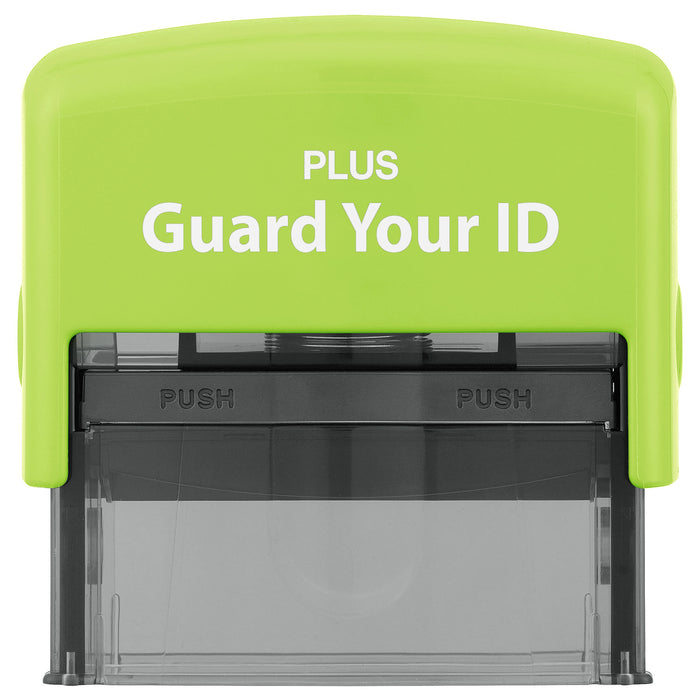 GYID - Guard Your ID Stamp - Large
Original price
$19.99
-
Original price
$19.99
As the first Guard Your ID product to be launched, the large stamp holds a special place in our hearts. Our journey to develop this unique product took some time. Over 100 stamp patterns were tested during development, until finally, after months of grueling research, it was determined that the best way to hide letters was to use letters. This determination took us one step closer to finalizing the patented pattern that we still use today. Our stamps continue to be a solid solution for protecting your information from identity thieves. They are easy to use, refillable, and will quickly stamp over printed material to conceal your private information.
Simple and effective identity theft protection.
Large size covers more information with just one impression.
Unique stamp pattern masks the letters where applied.
Perfect for bills, bank statements, credit card offers, and more.
Easily recycle stamped documents.
A great alternative to a shredder.

Product Dimensions: 
3.6" x 3.5" x 1.4"
Stamp Surface:
2.75" x 1" 
Stamp Impressions:
Approximately 1,000
Model # IS-250CM-US
Refill#: IS-006CM-US