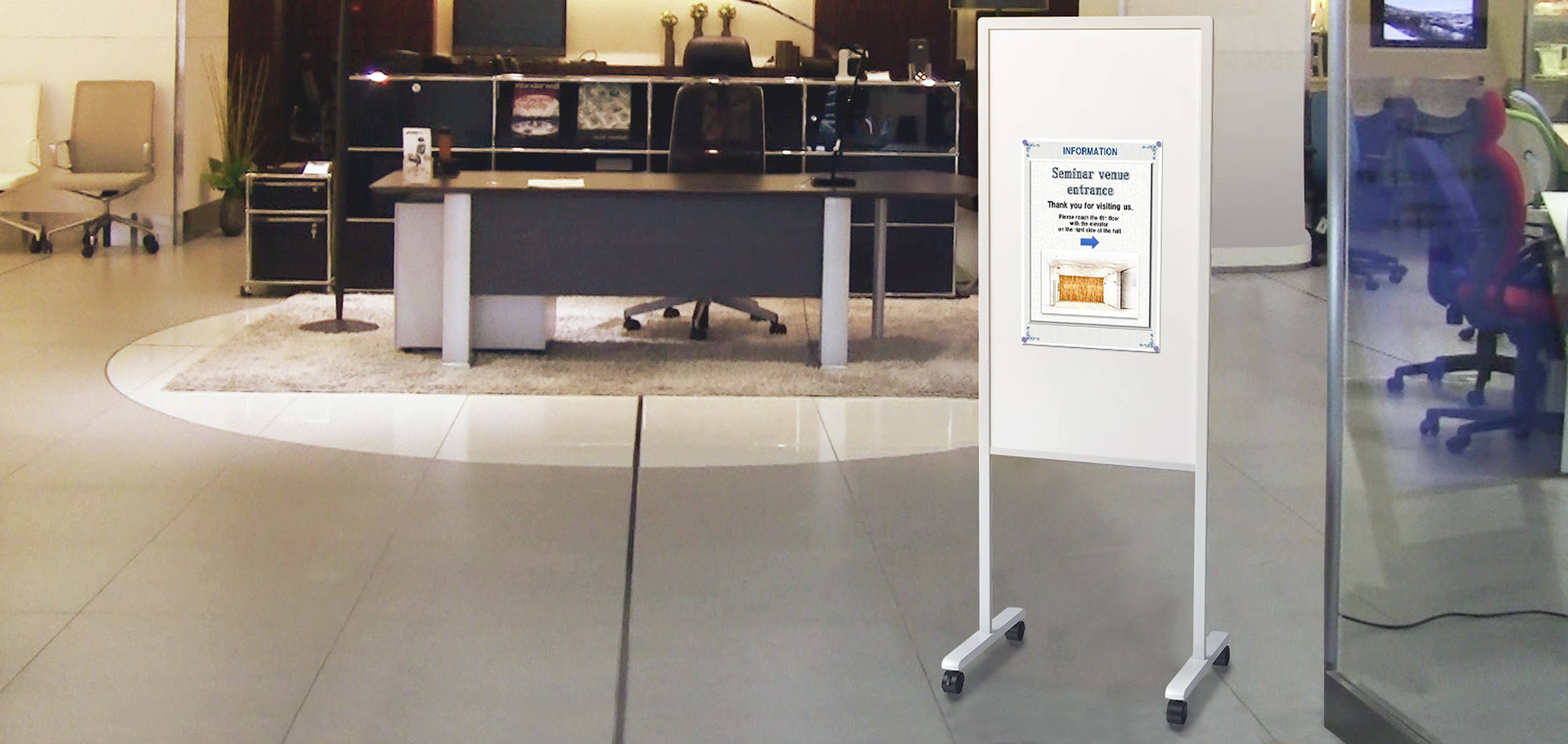 MOBILE SPECIALTY WHITEBOARDS
Portable boards that allow you to meet anywhere.
This double sided steel board features one side for projection and a standard whiteboard on the other. The projection surface has a matt finish to reduce glare, and allows you to take notes while projecting. Includes a stand that raises the board to a comfortable writing height and rests on
4 castors (2 locking) for easy maneuverability.  
This double-sided whiteboard features a painted steel surface, that is resistant to ghosting. The convenient magnetic surface lets you store important papers within reach, and the MTG Sync App lets you save, share or organize right from your phone. The compact board comes on 4 castors, making it portable, and ideal for small meetings and open spaces.
Over 55" in height, the vertical format of the Information Board occupies less space while providing ample area to write. Board features a handy magnetic surface and a newly designed frame on castors for high portability.
Boards of all shapes, sizes and styles on castors for increased mobility.
Perfect for notes, action plans, brainstorming, to do lists and more.