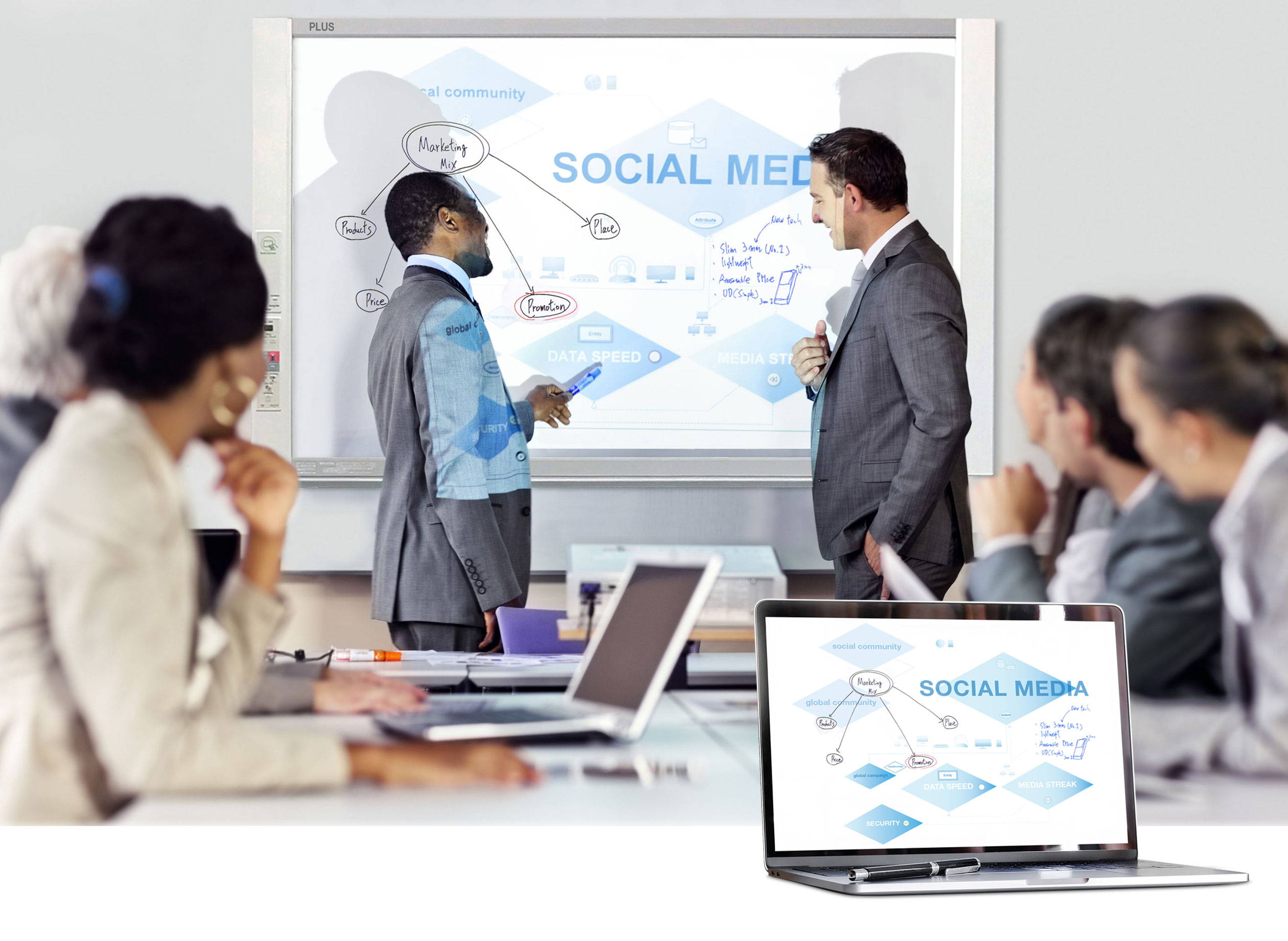 Capture the projected images along with your notes.
Ideal for any meeting that is using a projected image. Write directly on the screen, including over the projected image. When you're done, the CaptureBoard's innovative software gives you the ability to combine the projected image and the hand-written notes into a single image.
The CaptureBoard's unique "writeable screen" surface possesses the properties of both a projection screen and a dry-erase board.